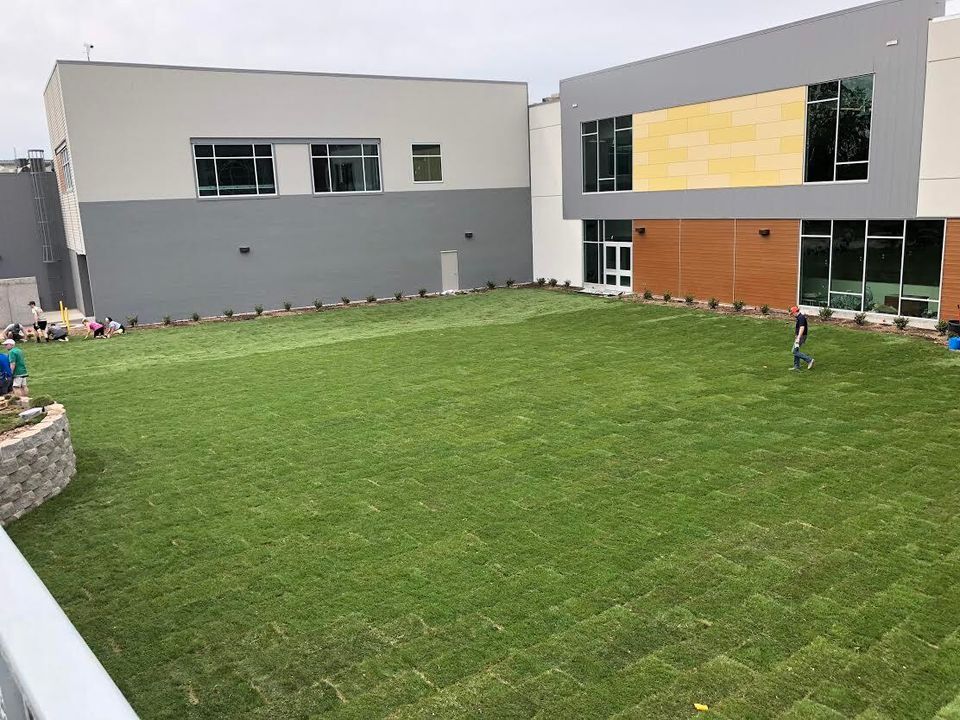 Commercial

Grass Cutting, Lawn Maintenance and Landscaping, Treasure Valley, ID
The commercial lawn and landscape contractors of Lawn Co. specialize in: 
✔
C

ommercial Lawn Care and Maintenance
✔
Landscape Design and Ground Maintenance for Subdivisions
✔
Industrial Landscape Design and Management
✔
Ice and Snow Removal and Management
✔
Seasonal Color Coordination and Plant Care
✔
Holiday Light Planning and Installation.
Commercial Landscape Construction and Maintenance Services
Commercial landscape maintenance services for your subdivision
and homeowners association can increase curb appeal, preserve property value, and create a great first impression for both guests and residents. Similar services have the same effect for industrial and other commercial spaces. You can count on us to perform routine lawn care and maintenance services, keep the irrigation system functioning efficiently, keep sidewalks clear and snow off parking and driving areas, and add new plants and landscape features as desired.