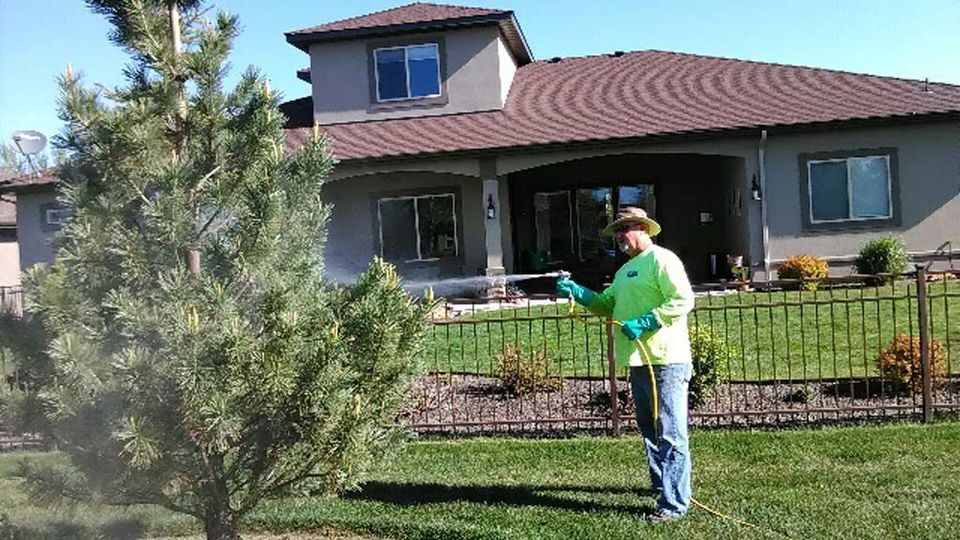 Plant

Health Care

and

Lawn Fertilizer

Services in Boise, ID
Lawn Co.
is a yard mowing company that is focused on deeper grass care and maintenance service as well the aesthetic look of your yard. With over 25 years of experience in the Treasure Valley, we are able to provide the best lawn treatment service around and offer lawn aeration, lawn care spray, grass treatment, and fertilizer service.
Lawn fertilizer provides nourishment to help your lawn grow, be healthy and strong, and stay green and vibrant. It also helps to protect your lawn and plants from disease and pest infestations. To achieve these goals, we have developed a custom treatment and fertilization plan. We offer spring, summer, and fall lawn care plans to keep your grass healthy year-round. 
Our lawn specialist has created a seasonal schedule, and we apply the following fertilizers for optimal grass health and weed care: 
✔
lawn insect prevention and treatment
✔
early spring fertilizer & lawn care
✔
late summer fertilizer & lawn care
✔
fall lawn fertilizer & lawn care